ASTERIA
Asteria is the titan goddess of prophetic dreams and falling stars. After the defeat of the titans Zeus chased her, but she found swiftness to escape by transforming herself into a quail and then achieved unassailable strenght by becoming the sacred Island of Delos. Asteria gave insights to those who gazed at the stars and she granted visions through dreams. Hers is a story of intuition and change, a story about the power to transform yourself when faced with crisis.
This sword is about universal conflict: about the collision between the heavens and the earth. The iron in the blade was created in a dying star that scattered its material in a supernova. After an unimaginable distance in time the iron later became part of our world. 800 000 years ago, the 4.5 billion year old Mounionalusta meteorite impacted northern Sweden, a slice of which is set in the pommel of the sword. The scabbard is embellished with Moldavite: a mineral formed 15 million years ago when a meteorite impacted Southern Germany.
The materials chosen for this sword are intended to reflect how intuition often collides forcibly with reality, yielding an understanding that empowers us to act and transcend our limitations.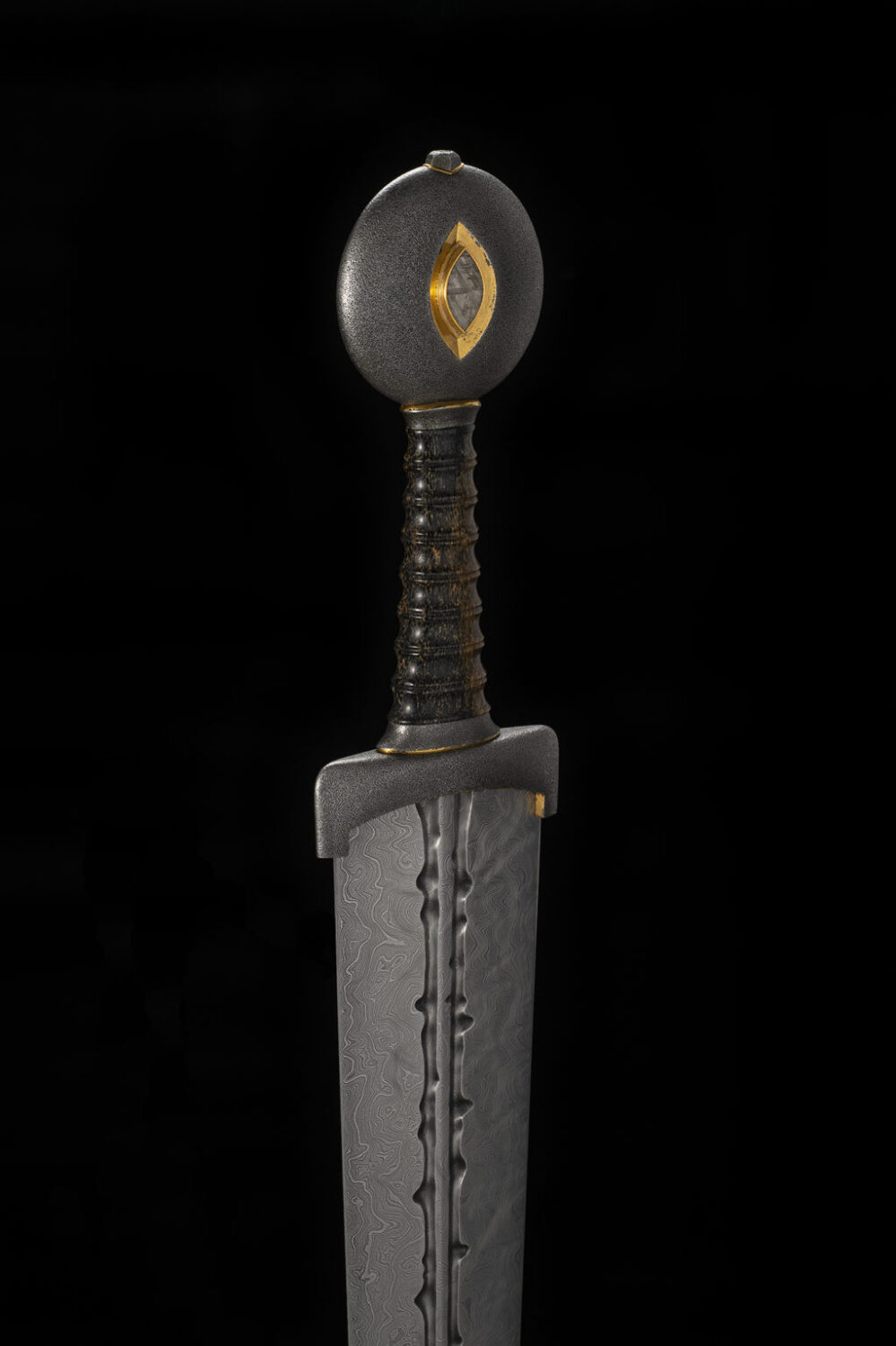 Created: 2018
Total length: 895 mm
Blade length: 720 mm
Blade width: 74 mm
Weight: 1164 g
Point of balance: 60 mm from guard
Materials &Techniques: The blade is forged from 600 layers of 1084 & 15N20 steel in in random thickness, manipulated for dramatic chatoyance effects. A twin set of fulles are carved to be reminiscent of REM-sleep curves. The hilt is forged of 1050 steel that is embossed for structure and overlayed in 24 k gold with keum boo technique. Meteorite is set with 24 k gold into the pommel and scabbard. The grip is carved from a semi mineralised rib bone of the Steller Seacow. The felt lined scabbard is covered with textured leather. It has a scabbard slide (for belt attachment) with a shield shaped device of iron, gilded with 24 k gold in keum boo technique and a triangular Moldavite stone set in 24 k gold.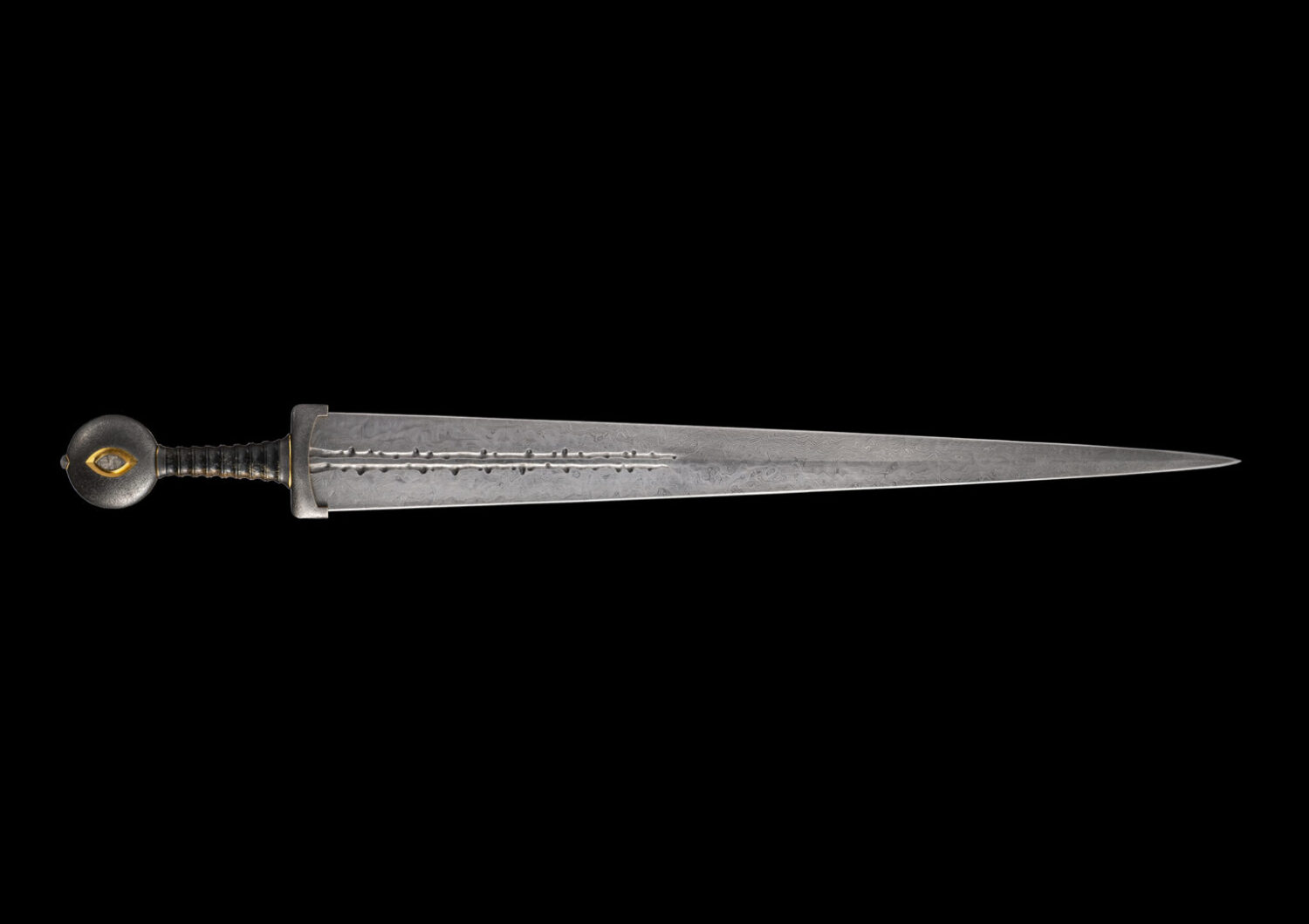 Click images below to view in full size: