In this place you will find various kinds of material. Over time it will grow with thoughts about the craft, reports from research trips, sketches, work-in-progress articles and texts about the history and function of the sword.
Research
Where it all begins… The study of original swords is central to the way I approach the craft. Over the years I have had the privilege to see and handle hundreds of swords dating from the early bronze age to the late renaissance on my study trips to museums around Europe.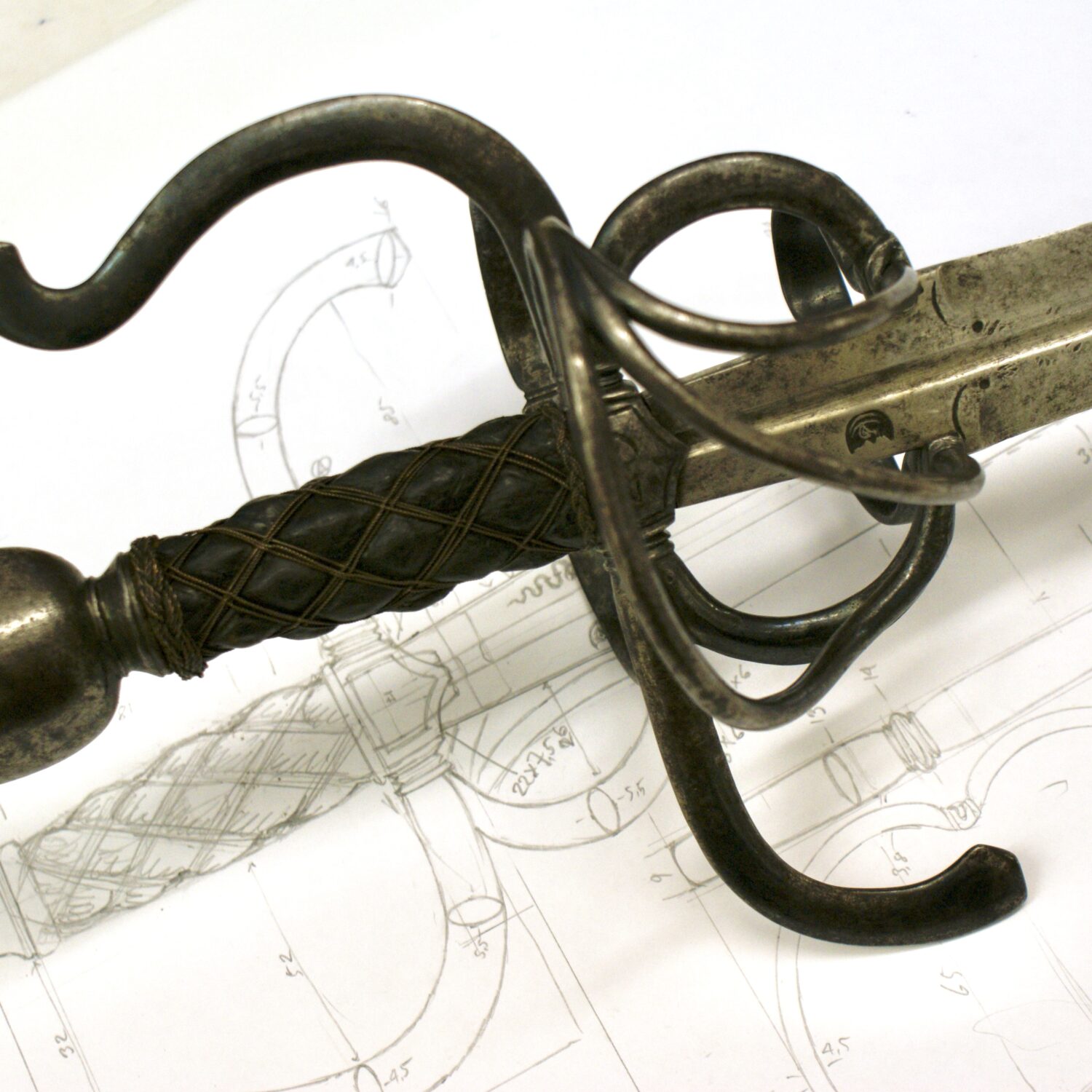 Design & Geometry
Geometry may have played an important role in the design of the medieval sword. This is something I have learned from analysis of the many swords I have documented over the years. The functional aspects of blade form, dynamic balance and edge geometry are given a shape that is defined by geometric proportions. This is to ensure that the sword is true to both the function and feel as well as the unmistakeable aesthetic character of the medieval sword.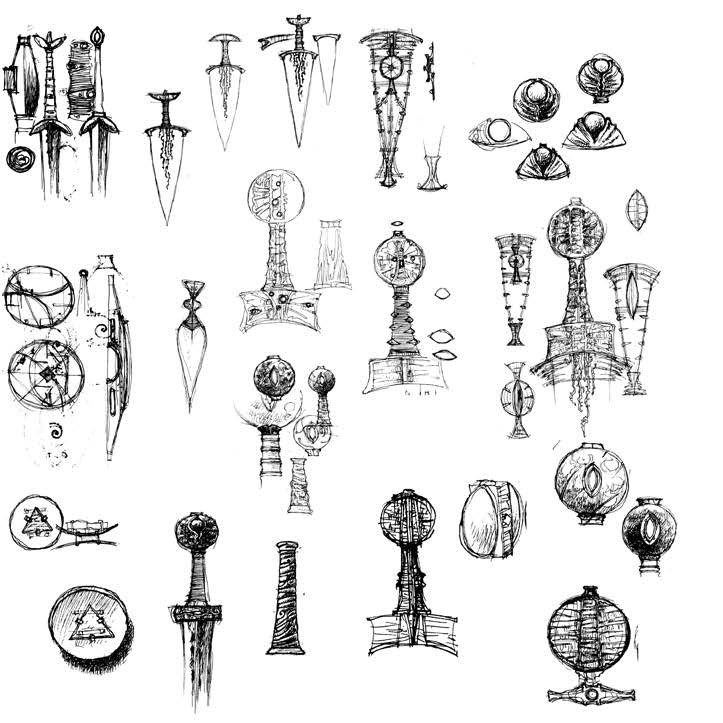 Workshop
Notions of form, function and beauty guides the work with hammer and file. Gradually the raw and undefined material is turned into an object that is purposeful and beautiful. Transformations can be obvious, like shaping through forging, grinding and filing, but also invisible, like the change of internal structure in the steel during heat treat. It is no mystery that there were sometimes explanations of magical nature to the skillful work of the ancient smiths. Then again, this was at a time when magic could be a respected branch of science.